In order to meet the company's operational needs, cultivate the mainstay of the company, allow the company's new employees to get onboard faster and better, understand the company's culture, learn product knowledge and more actively and effectively commit themselves to jobs, Beijing Zhengtianqi Fire Equipment Co., Ltd's 8th new employee training seminar was officially started at the training base of Jade Bird Fire manufacturing center in Zhuolu on August 1, 2020. This training involved 80 trainees in total, who came from many functional departments, in addition to salespersons from Beijing and marketing centers. On the first day of the training, Chairman of Jade Bird Fire Mr. Cai Weimin and Chairman of Zhengtianqi Fire Equipment Mr. Kang Yazhen attended the commencement ceremony.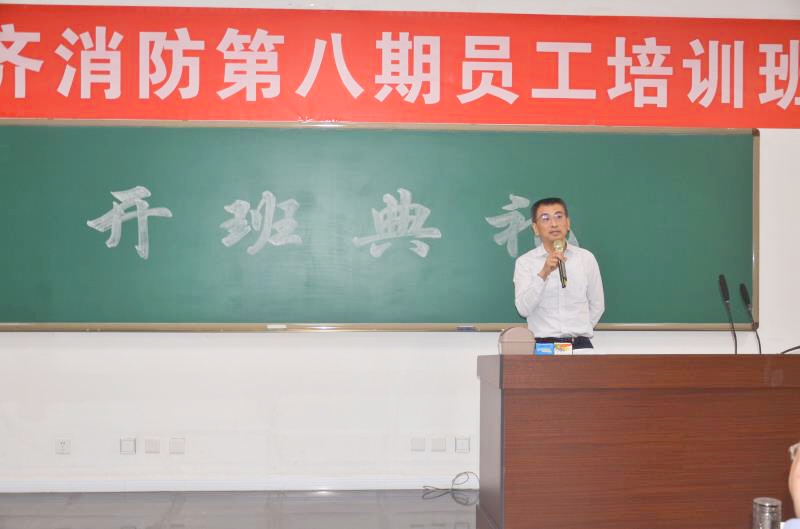 Mr. Cai makes a speech
Later on, Chairman Kang Yazhen said in his speech that "this is exactly where I come into play", emphasizing the importance of professional knowledge to salespeople; providing equal opportunity of promotion to all salespersons and motivating salespersons to work harder; reaffirming the criticality of learning, not only limited to the learning during this training process but more focused on learning from seniors and self-inductive learning in the subsequent process of work.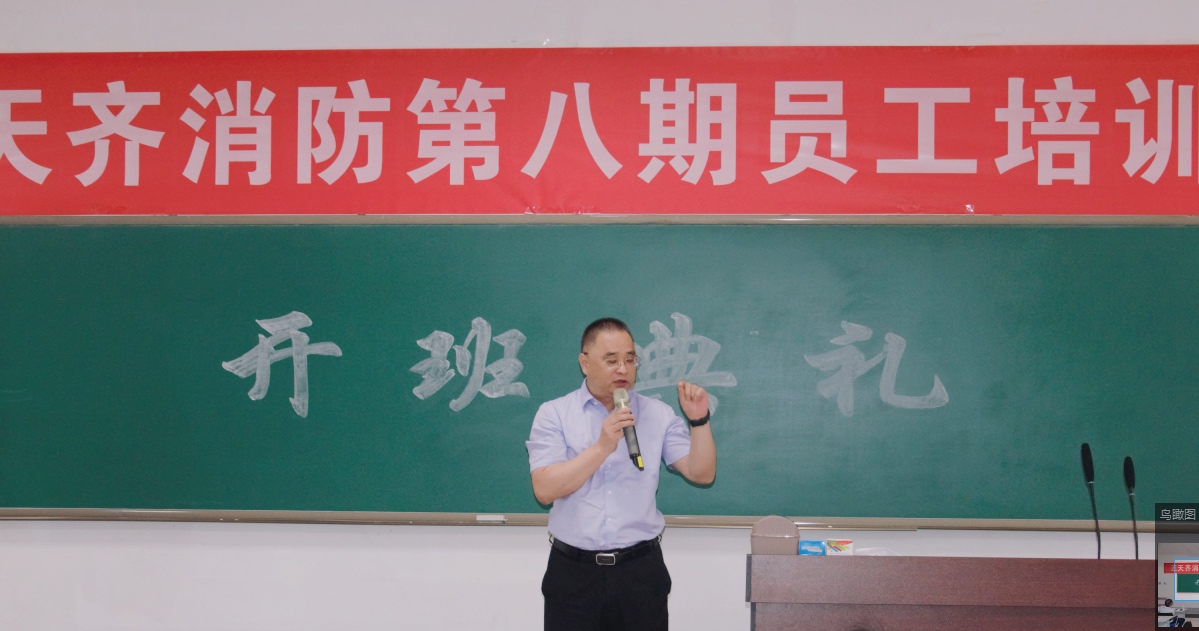 Mr. Kang makes a speech
This training session consists of five modules, i.e., corporate culture, product and industry knowledge, system design and application, production, installation and maintenance and theoretical sales knowledge, in addition to a 2-day outreach training session and a tour of observation at Jade Bird Fire's manufacturing base. The entire training lasted 12 days, delivered by 6 trainers in total. Trainers started with theoretical knowledge and delivered courses through hands-on presentation, case analysis, scenario simulation, group discussion and practical experience sharing, and provided detailed and thorough explanations about the corporate culture, product features and sales skills of Zhengtianqi, greatly deepening trainees' understanding and recognition of the company and its products.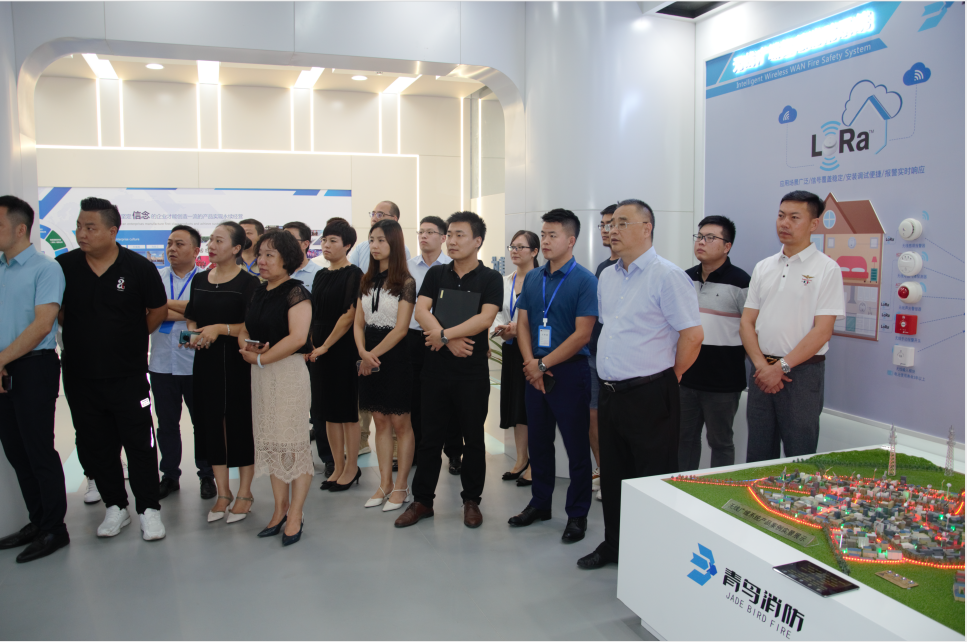 Unlike previous training sessions, while involving trainees in intensive knowledge learning activities, the company provided trainees with a wide range of meaningful outreach training activities: a cohering elite challenge that allowed trainees to enhance cohesion as a team while stepping out of their comfort zones; a ultra large team experience program—Formula Rossa, which challenged trainees physically, intellectually and mentally with a series of passes; real estate tycoon—sand table simulation, which deeply probed into possible planning, organizational, communication and control issues facing trainees in achieving the company's strategies or objectives, and allowed trainees not only to understand the importance of objective setting and management by objectives, but also to master methods and tools required to execute plans or achieve objectives.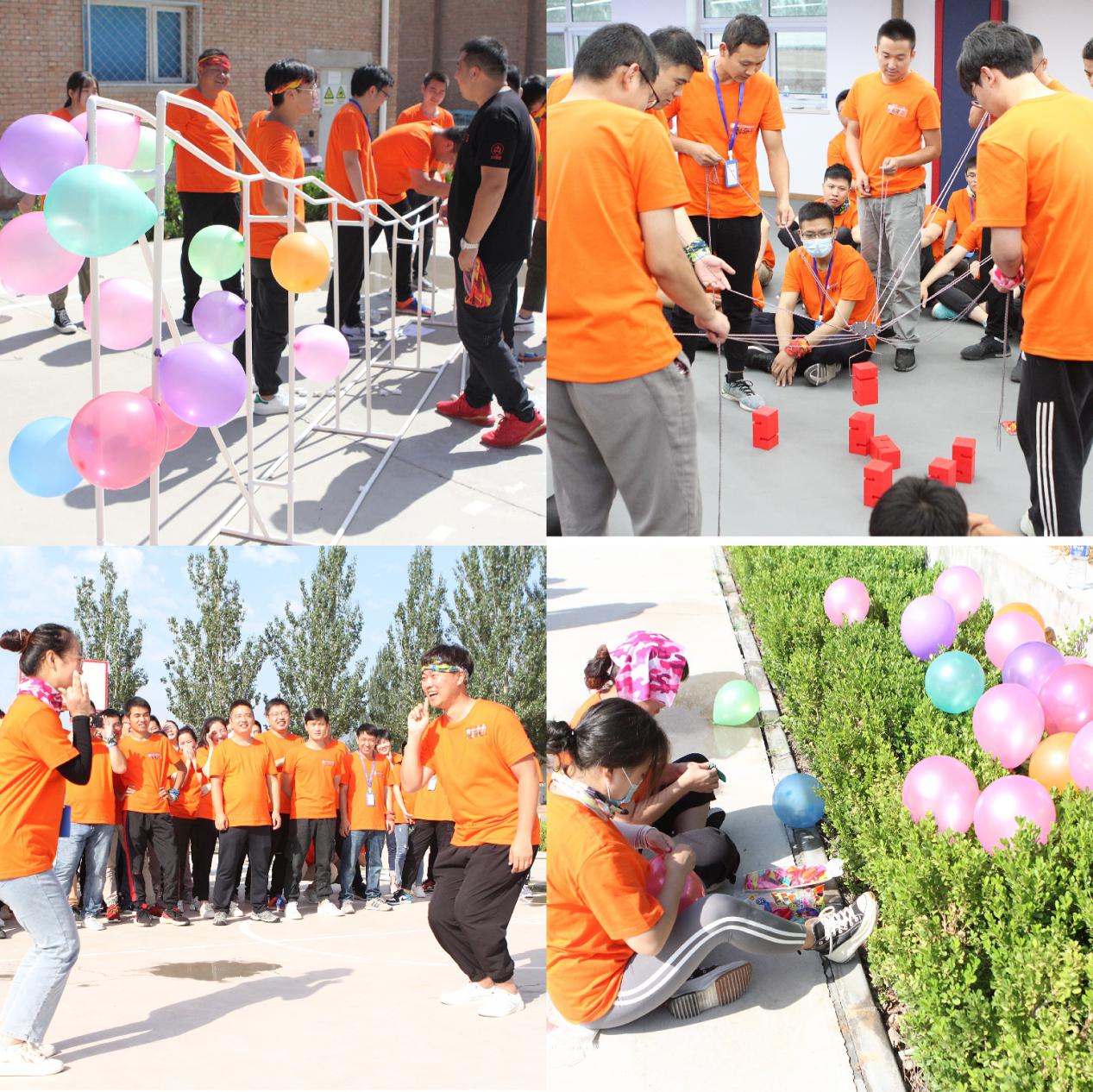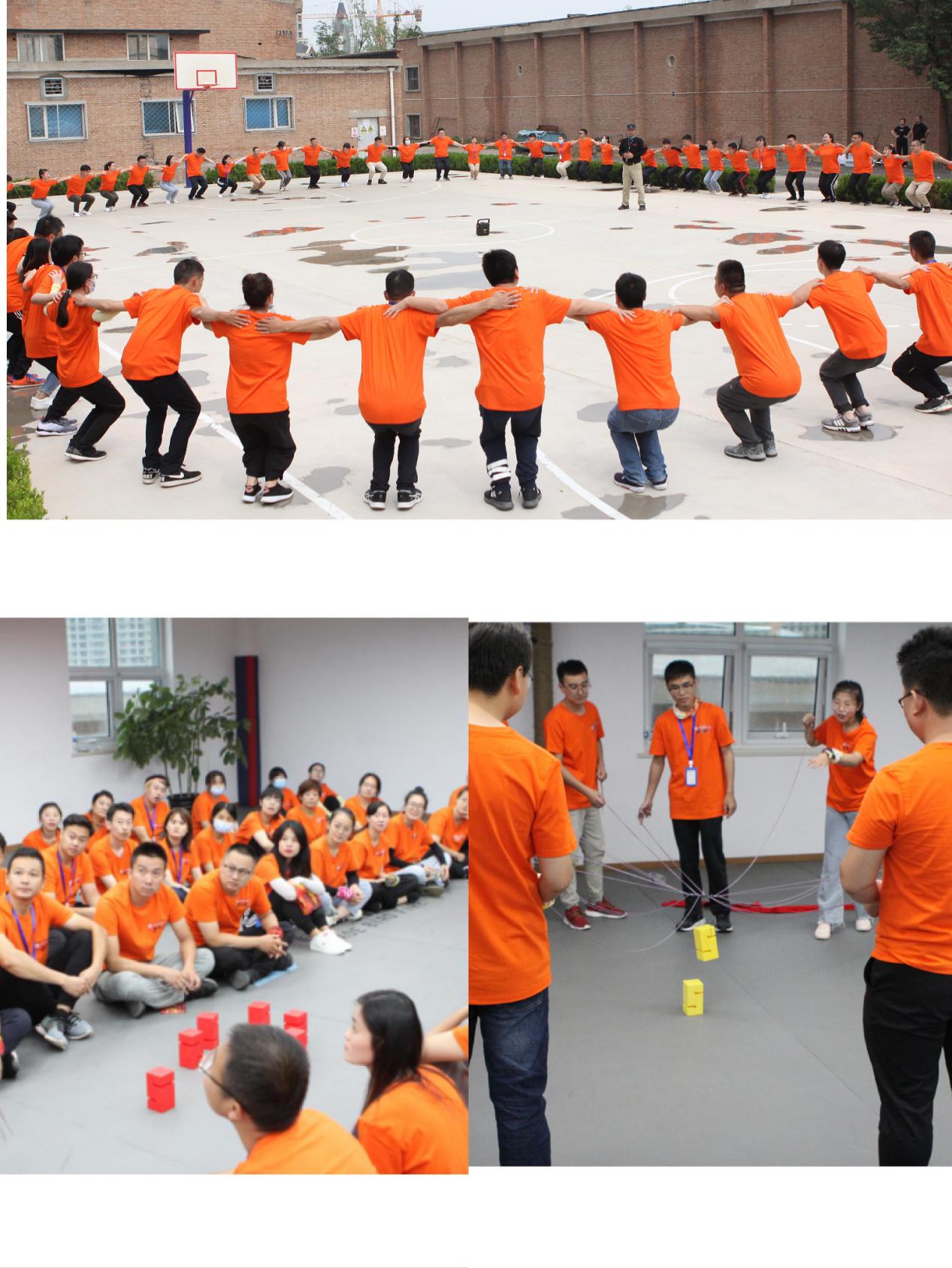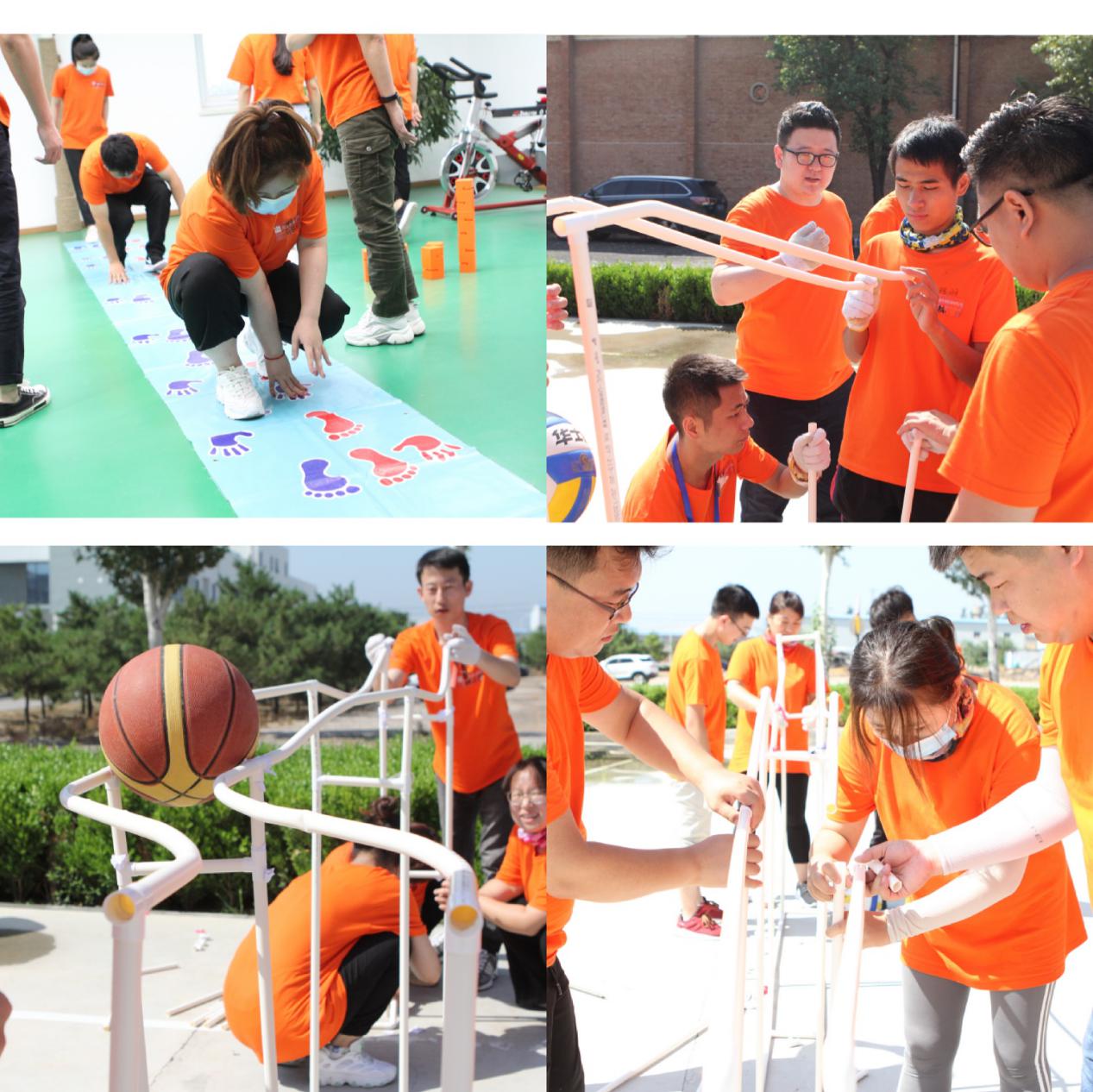 In order to solidify knowledge acquired through training, after the end of each course, 5 corresponding exams were immediately organized and seriously attended by trainees, who continued learning in classroom after classes or even burned the midnight oil in dormitories. A total of 80 trainees participated in this exam and all of them passed the exam with excellent scores. In particular, Wang Binbin from Hangzhou marketing center won the first spot with a total score of 508 points, followed by Qu Lili from Beijing sales department and Wei Zhongyi from Chengdu marketing center in succession. It is believed that this training will lay a solid foundation for all new employees to do their jobs.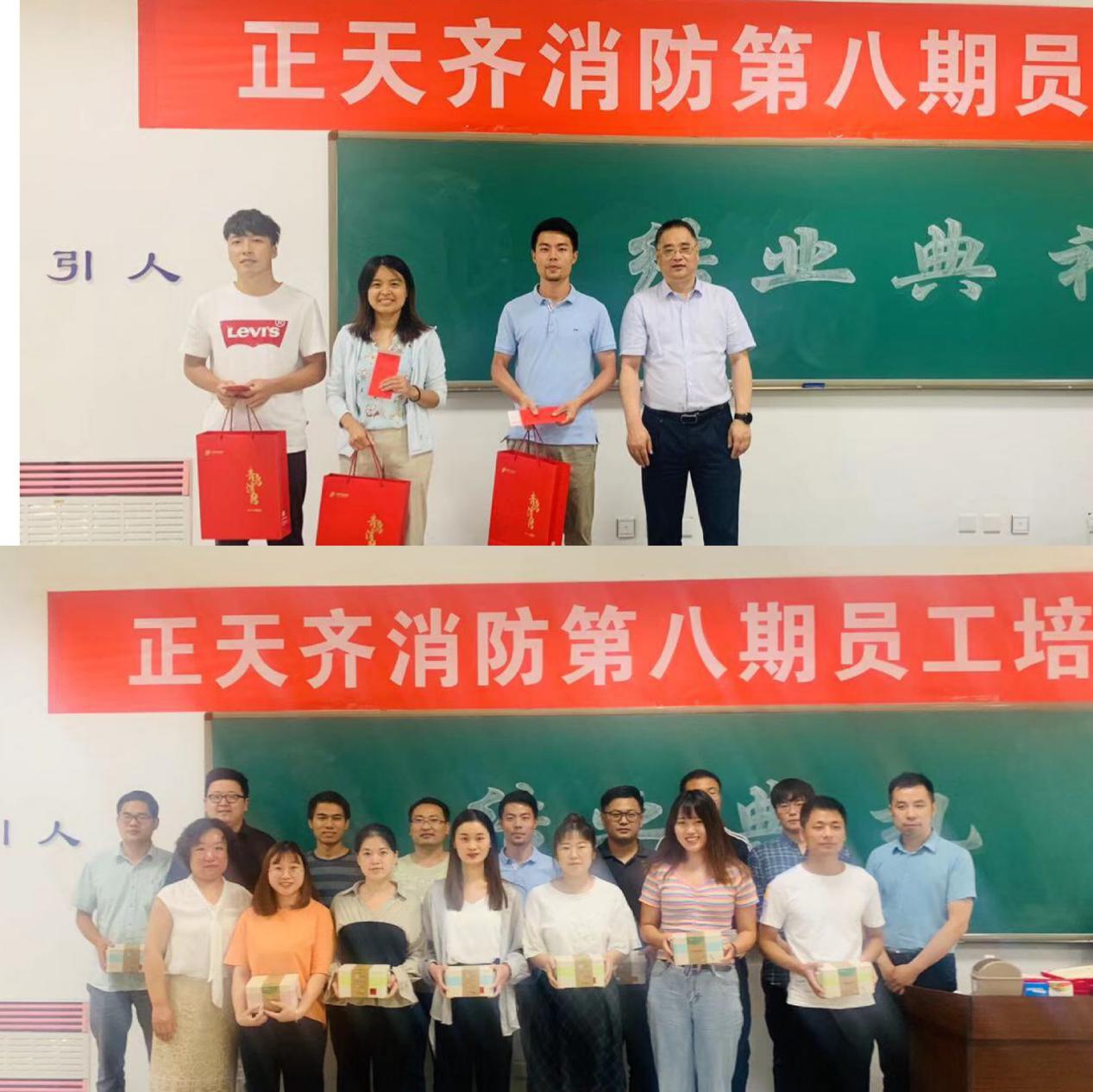 This training and outreach exercise tailored for new employees were well received by trainees, who said they benefited a lot in this process and would improve their professional competencies in future work and contribute to the development of the company.