In order to increase the team cohesion, enhance the teamwork effectiveness and deepen friendship among team members, Beijing Zhengtianqi Fire Equipment Co., Ltd's Chengdu marketing center started a 2-day team building event on September 5, 2020. Participants started a journey of coming closer to the Mother Nature full of expectations and excitements, joyful and excited all along the journey. Indeed, we are not only a team that keeps promises and oriented towards business objectives but more a team that spreads the positive energy.
Bathing in warm sunshine, participants' joyful mood was beyond words, as if everything wonderful is encountered by chance but looks like expected. Taken by the cute sightseeing car Panda No. 3, we arrived at the first stop—Ya'an Bifeng Gorge Base of China Conservation and Research Center for the Giant Panda research base.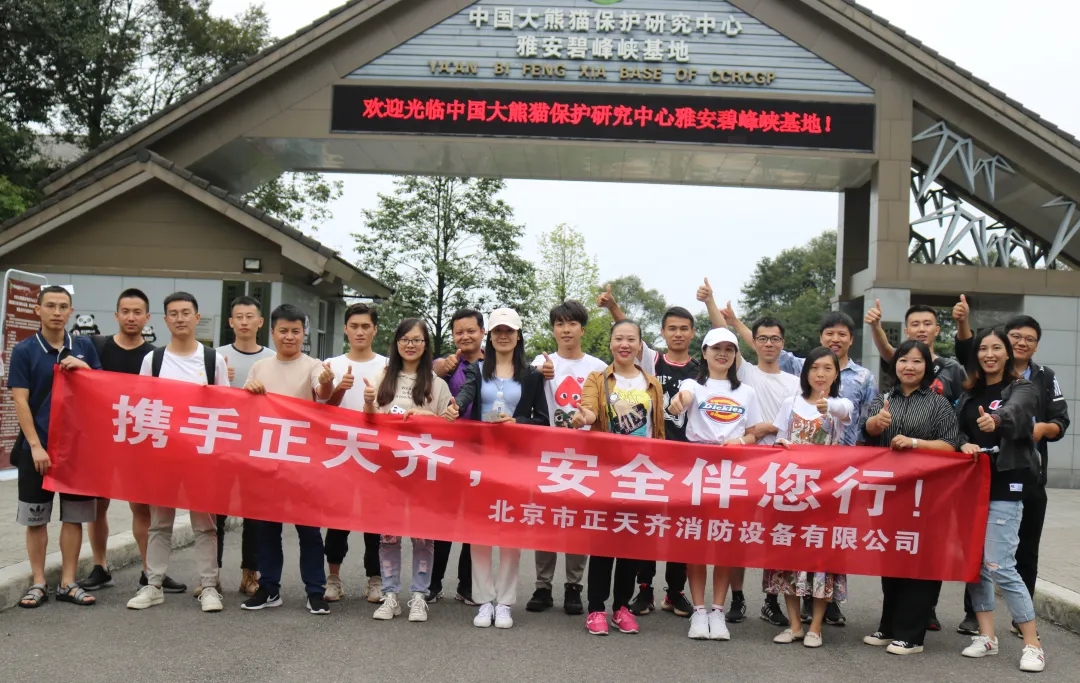 Pandas seemed to have felt our enthusiasm and specifically walked from their nests to a pond besides us, only to splash out in water. Their charmingly naïve moves seemed to tell us "look, the water is so clean and sweet."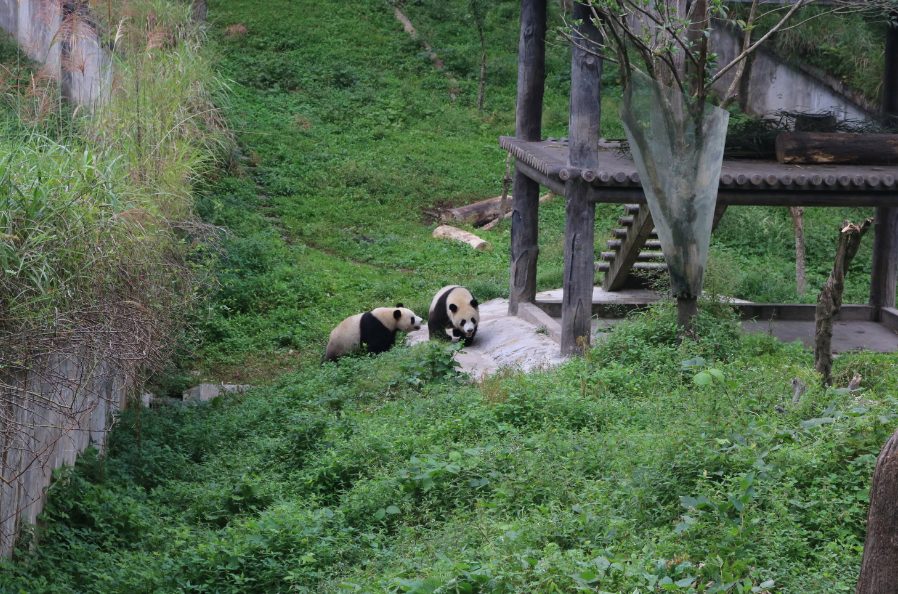 Saying goodbye to lovely pandas, we moved forward with big smiles and high spirits, seemingly showing the world that we are a team full of positive energy and cohesion. At this very moment, we were happy just like kids.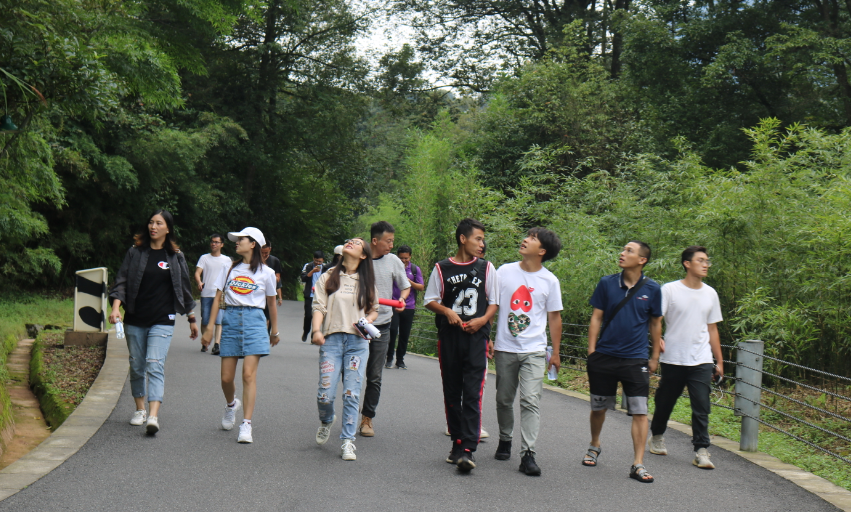 After a brief noon break, we started the next part of our journey. Accompanied by birds' twitter and fragrance of flowers, we walked into the lush, always-green grand gorge.
At the sunset, we arrived at Shangli Ancient Town to feel the local customs and charms. We did whatever we can to come up with delicious fruit combo, substantial snacks, pre-dinner game and singing contest. Everyone was in high spirits, enjoying the feeling of coziness brought by the team like a family.
Amid the tranquil, harmonious lights and listening to the rhythm of the night rain outside the window, we tasted a local specialty called Ya Fish, and learned its story: "legend has it that there is a treasured sword hidden in its head, which the Goddess of Sky-patching slipped by accident into water when she attempts to patch the sky holes. As a result, this sword became the biggest identifying feature of Ya fish". At this moment, we felt so pleasant and cozy that we thought we were blessed to join Zhengtianqi.
This outdoor team building event concluded amid our happy laughter and cheerful voices. Getting refreshed and embracing whole new self, we remain true to our original aspirations and forge ahead no matter what. It is at the best time we met Zhengtianqi and the better side of ourselves, with a promising future.